About Us.
Home >> About Us
Hi there, my website www.furniturehandmade.co.uk is all about my love of making things with wood.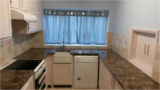 I design and manufacture furniture in a very small workshop. The material of choice is pine

as it is a sustainable resource, this is also locally sourced. The type of furniture I make are wardrobes, tallboy wardrobes, chest of drawers, dining room table, kitchen cabinets, bedside cabinets, Welsh Dresser, TV, DVD, Freeview cabinets, box stand, bedside cabinets, blanket boxes, toy boxes and airing cupboard with louvre doors. I also make stained glass windows, to incorporate into my designs.
I have also made a fuselage frame canoe, I skinned it with Dacron. Dacron is a polyester fabric that shrinks when heated. My daughter asked if I would make a boat for her as she is into rowing. I know this is a canoe, not a boat, so you paddle, not row but hey ho.